Studio Update: COVID-19 Measures
It is with great sadness that due to the current COVID-19 outbreak we have had to temporarily close the doors at Narali Yoga Studio. At this point we cannot make an assessment on how long the closure will last and we are awaiting for further advice from the government about when it will be safe for us to do so.
Ensuring that Narali Yoga remains a safe space to practice for all our members and teachers is our top priority and we will do everything that we can to make sure that the studio is still here for you to come and join us when this pandemic is over. We want to thank you all for your love, continued support and patience while we navigate this trying time.
We have moved our classes online and we have a full timetable of your favourite teachers to practice with. All our classes are still available to book through the free Narali Yoga App. If you have passes remaining with us from a previously purchased block of classes you can either use these against online classes or bank them for use when we are back to normal.
All our auto-pay membership payments have been suspended from the 21st March 2020. If your payment was before this date then your passes for the month will be available to use online. If you do not wish to use your existing class passes we have the option to purchase online class passes for £5 per class. These can be bought through our app or through this website.
Once you are registered for a class here's what to do:
1. Go to www.zoom.com and register on your laptop/phone/tablet. On any of these three you will need an application so make sure that you're fully set up before the class begins
2. Check your email for a confirmation email from us with your meeting code in it.
3. Set up your space and make sure that you have plenty of room to manoeuvre, that there is nothing that you're going to hurt yourself on and if you can have the door shut to limit interruptions 🙂
4. Sign into your class at least five minutes before it begins so that we can work through any technical gremlins that anyone has.
5. Enjoy your class!
If taking part in a live class isn't for you or doesn't work with your schedule we have a number of classes available to rent through Vimeo, meaning that you can practice at your own pace and in your own time. To see all our available recorded classes please click here. 
Narali Yoga is a community and we would like you to know that we are here for you during this difficult time. Your continued support online means the world to us as a studio and our teachers, and we would like to offer this back to you. If there is anything that we can do to help, please just drop us an email to info@naraliyoga.co.uk and we will do our best. We are sending you all so much love and positive energy and we can't wait to be back in the studio with you all.
Light & Love
Rania & the Narali Team x
MEET THE FAMILY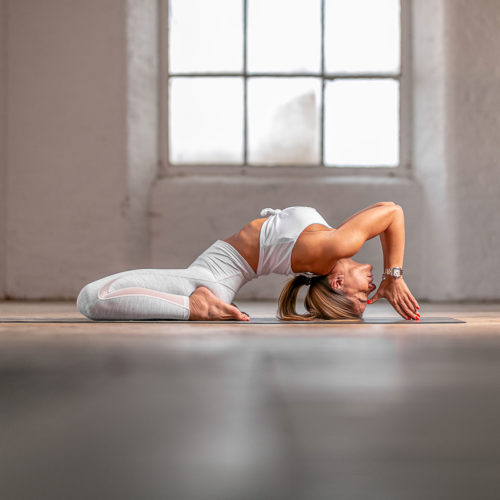 Rania has been a fitness instructor for 12 years, teaching yoga for 7 years and is the Studio Director at Narali Yoga Altrincham. For Rania Yoga is a healer of all things. She believes that no matter what your mood or physical condition, there is a practice for you. Her passion lies in helping others to find this same love of yoga.
Rania's journey has seen her train in vinyasa, hatha, restorative and ashtanga practice, elements of which she brings to all her classes. Having also trained in massage and personal fitness she has a deep anatomical understanding and her classes work not only on strength-building, but on releasing tension and opening the body. Rania teaches with love and passion which radiates through the philosophy on which the studio is grounded.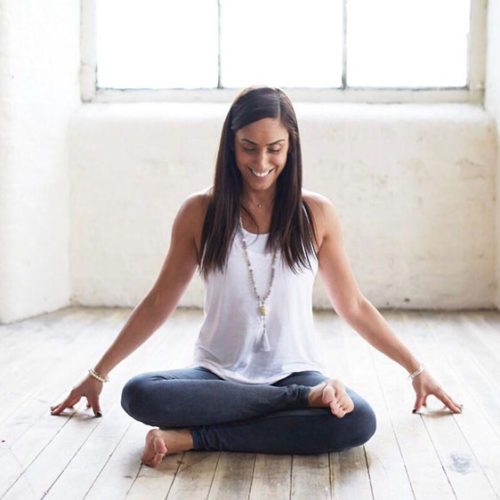 "Yoga isn't a practice contained to a mat, nor is it a practice available only to a certain group of people. It is a powerful tool for transformation and healing and should be available to everybody in the world.``
Karen's intention is to create an inclusive environment where students can move freely, feel good, have fun and experience the infinitude of possibilities within themselves. Yoga found Karen over 12 years ago and the practice immediately resonated. Since then, she has taken opportunities to learn from teachers around the world within various lineages. Her teaching is influenced by restorative, yin and hatha yoga. She believes that above all, humour is an essential ingredient in yoga (& life!) and that laughter is the best core exercise there is.
Karen guides her students with humility and compassion, ensuring a warm and comfortable environment for everyone who walks through her door.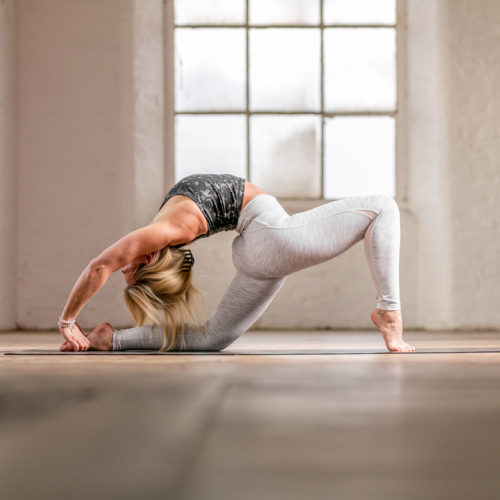 Aneta's approach to teaching yoga includes aspects of the different styles and techniques she has picked up along her yoga journey so far. She is excited, humbled and honoured by the opportunity to spread her love of yoga and generating loving-kindness.
She enjoys helping people discover the range of their abilities. In building both body and mind. Her favourite moments are in seeing people find and blend their values into their practice.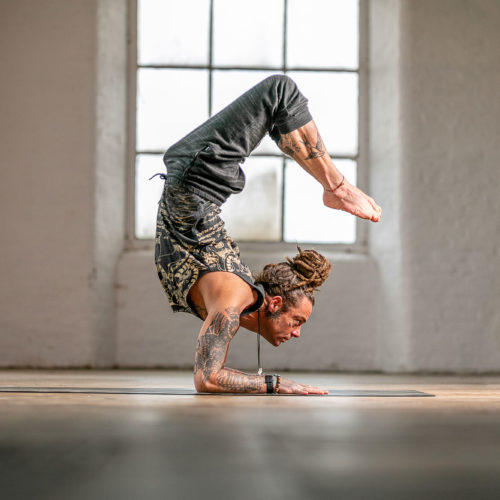 John, who's spiritual name is Jai Shiva, is the new generation of the ancient lineage revived by the great Krishnamacharya. Having studied extensively with his guru's in both India and the UK John brings his own unique style and energy to his classes. Physically his practice is grounded in the fundamentals of Hatha which he fuses with his strong meditative practice.
John's teaching is full of compassion, wisdom and love. He is driven by helping others to find the space internally to just be, to be more physically and mentally present and above all to find that deeper connection to the world around us.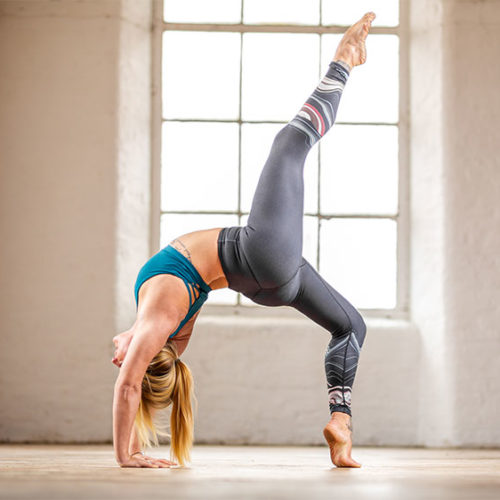 Lex found yoga at a point in her life where a lot of things were out of balance. She has been amazed how much this ancient practice has helped her to change; making her calmer, stronger, more focused and most importantly happy and content.
She is passionate about helping people to create space for themselves. To work on that internal connection that allows us to truly be present and connect with other people. Lex believes that it doesn't matter what brings you to the mat, it is the fact that you have got there, and you are prepared to let yoga reveal itself to you that is important. Lex's style of teaching works on building mental and physical strength. Creating space for each individual to work on internal connection with gratitude and compassion.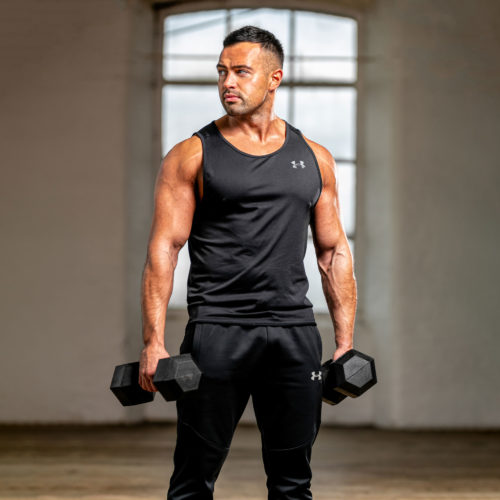 Isaac has been in the fitness industry for 11 years and has expertise in strength and conditioning, running and boxing. He is a qualified fitness class instructor, Level 3 personal trainer certified, certified nutritionist and a strength and conditioning coach. He proudly transformed his own body and is now passionate about helping others to do the same. Isaac believes that good solid results take hard work and dedication and that anybody can
transform their body, no matter what their circumstances are.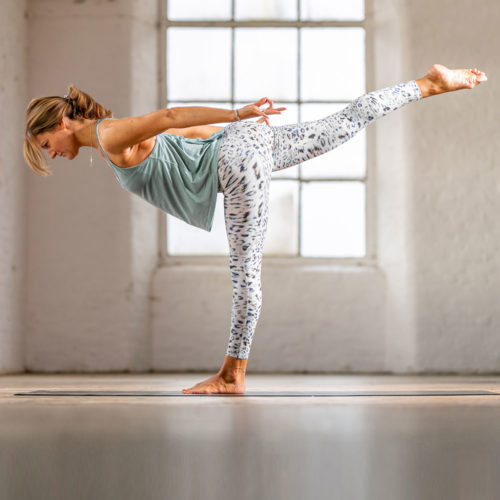 Maria was introduced to Yoga back in 1997 whilst living in Florida. It was here that she began studying several different styles of Yoga such as Iyengar and Ashtanga. She then continued her Yoga journey practising with various teachers across the U.K. and Australia.
Maria's style of teaching focuses on restoring equilibrium and encourages you to find your true potential. This can be done through stronger more dynamic practices or by encouraging practitioners to slow down holding postures and focusing on becoming still. There is always one common thread though and this is to be present, listening to our bodies. All practices incorporate breathing and relaxation techniques to help focus the mind and connect with the body, thus creating inner harmony and a greater sense of wellbeing.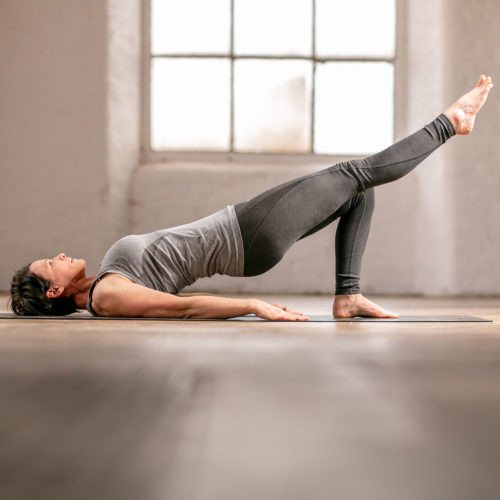 Starting in the health & fitness industry over 10 years ago with her own fitness training studios, Rebecca's passion quickly grew. Her fascination for how we function, led to further training in nutrition, anatomy, movement, sports massage, and Pilates. Rebecca takes a holistic approach towards rehabilitation and overall health and wellbeing. She believes that wellness is an amazing gift, but keeping it is a lifestyle. We should all aim to thrive not survive.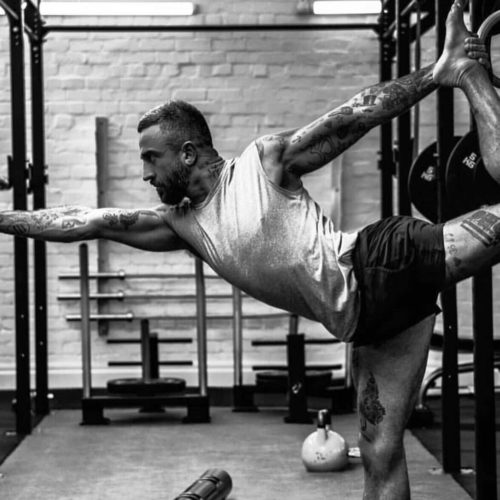 Ryan has studied and teaches a variety of styles of yoga including Sivinanda, Ashtanga, Power, Jivamukti, Yin, Kundalini and Vinyasa flow. His journey has seen him train in Thailand and India and complements his personal training qualifications. His teaching style isstrong and energetic, blending vinyasa movement with core strength and balance.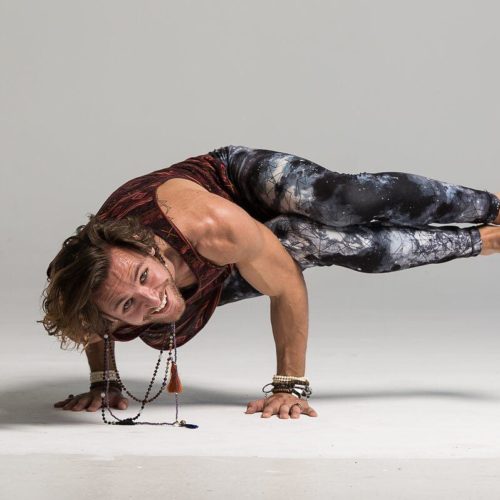 Stuart has over 20 years experience in the health & wellbeing industry and has studied Tantra Yoga, Meditation & Sports Injury Therapy. Stuart's yoga is based on the practice of his Tantra & Kundalini teacher Sri Swami Vidyanand. His classes focus on breathing techniques (pranayama), correct anatomical alignment, slow flowing postures with elements of dance & meditation. The aim of the practice is to help create a feeling of inner freedom & ecstatic bliss.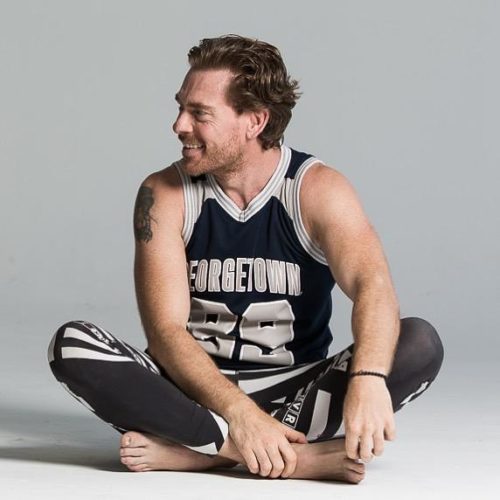 Gareth has over 20 years experience in the fitness industry. As a personal trainer and boxing enthusiast Gareth began yoga as a means to compliment his high intensity work and training. His journey has seen him train in India and he brings a unique style of strength training to his practice. From his fitness background he has a deep anatomical understanding and his classes deliver a high intensity full body work-out paired with energising pranayama.