Narali Instructors
Meet our family of instructors
Rania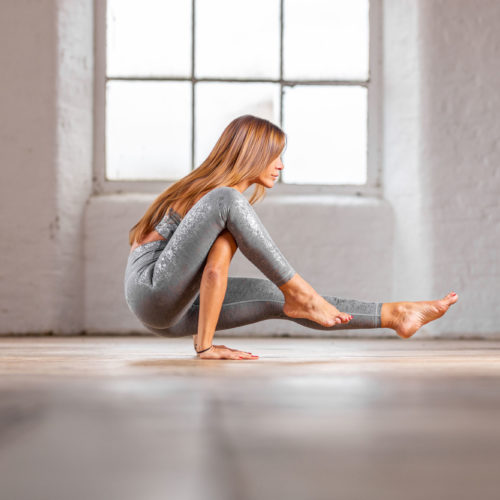 Rania has been a fitness instructor for 12 years, teaching yoga for 7 years and is the Studio Director at Narali Yoga Altrincham. For Rania Yoga is a healer of all things. She believes that no matter what your mood or physical condition, there is a practice for you. Her passion lies in helping others to find this same love of yoga.
Rania's journey has seen her train in vinyasa, hatha, restorative and ashtanga practice, elements of which she brings to all her classes. Having also trained in massage and personal fitness she has a deep anatomical understanding and her classes work not only on strength-building, but on releasing tension and opening the body. Rania teaches with love and passion which radiates through the philosophy on which the studio is grounded.
Watch
Karen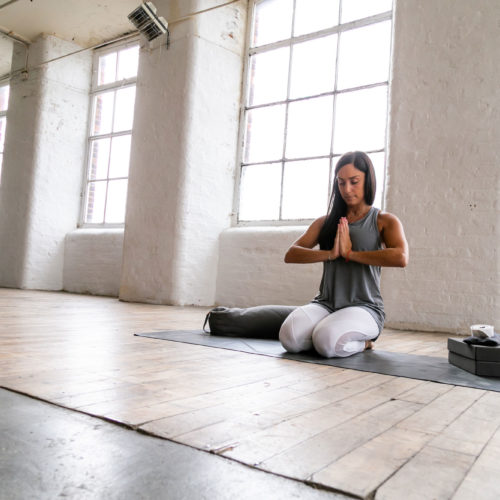 "Yoga isn't a practice contained to a mat, nor is it a practice available only to a certain group of people. It is a powerful tool for transformation and healing and should be available to everybody in the world.``
Karen's intention is to create an inclusive environment where students can move freely, feel good, have fun and experience the infinitude of possibilities within themselves. Yoga found Karen over 12 years ago and the practice immediately resonated. Since then, she has taken opportunities to learn from teachers around the world within various lineages. Her teaching is influenced by restorative, yin and hatha yoga. She believes that above all, humour is an essential ingredient in yoga (& life!) and that laughter is the best core exercise there is.
Karen guides her students with humility and compassion, ensuring a warm and comfortable environment for everyone who walks through her door.
Watch
Lex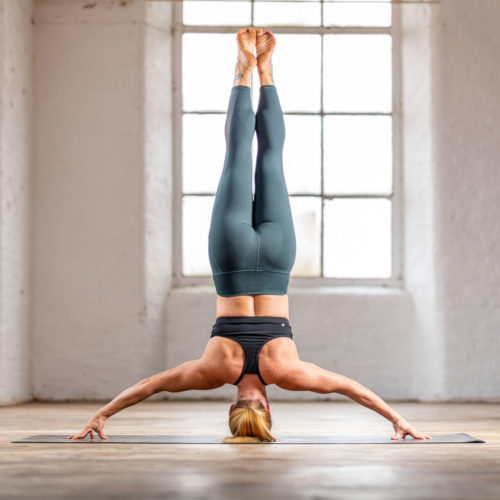 Lex found yoga at a point in her life where a lot of things were out of balance. She has been amazed how much this ancient practice has helped her to change; making her calmer, stronger, more focused and most importantly happy and content.
She is passionate about helping people to create space for themselves. To work on that internal connection that allows us to truly be present and connect with other people. Lex believes that it doesn't matter what brings you to the mat, it is the fact that you have got there, and you are prepared to let yoga reveal itself to you that is important. Lex's style of teaching works on building mental and physical strength. Creating space for each individual to work on internal connection with gratitude and compassion.
Watch
Jules
Jules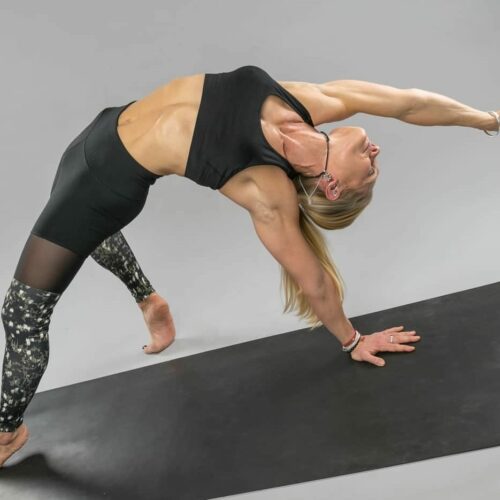 John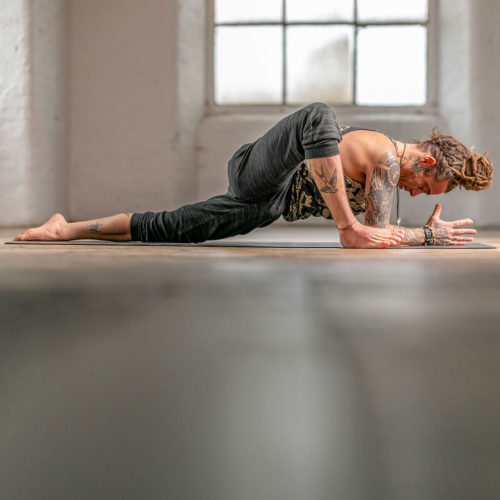 John, who's spiritual name is Jai Shiva, is the new generation of the ancient lineage revived by the great Krishnamacharya. Having studied extensively with his guru's in both India and the UK John brings his own unique style and energy to his classes.
Physically his practice is grounded in the fundamentals of Hatha which he fuses with his strong meditative practice. John's teaching is full of compassion, wisdom and love. He is driven by helping others to find the space internally to just be, to be more physically and mentally present and above all to find that deeper connection to the world around us.
Watch
Natalie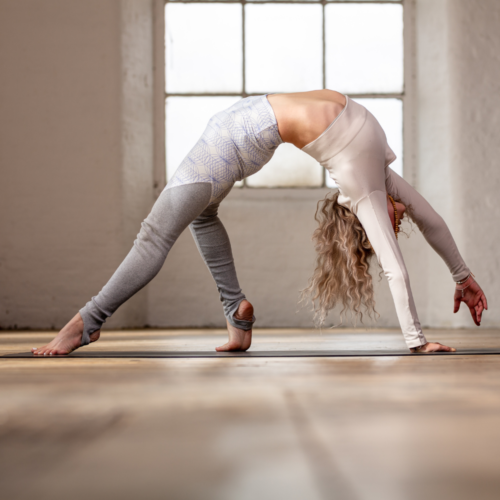 Through intention, meditation, pranayama and asana Natalies goal is to open space for her students to attain balanced union of the breath and movement. Cultivating a deeper awareness into your inner fire and directing that powerful energy into the present moment through a Hatha inspired Vinyāsa style flow, Natalie offers a deeply supportive practice allowing you to unapologetically unearth the path of your own self discovery.
Natalie has carried this beautiful art of movement for many many years now and will always be a student of the practice, yoga has not only taught her how to express herself on the mat but has guided and inspired her as she has walked through the twists and turns of life. She believes so much can be achieved through being a part of such a harmonious and inviting community. Teaching so far has been a divine journey of great introspection and learning and she stands in ultimate gratitude for the path ahead.
Aneta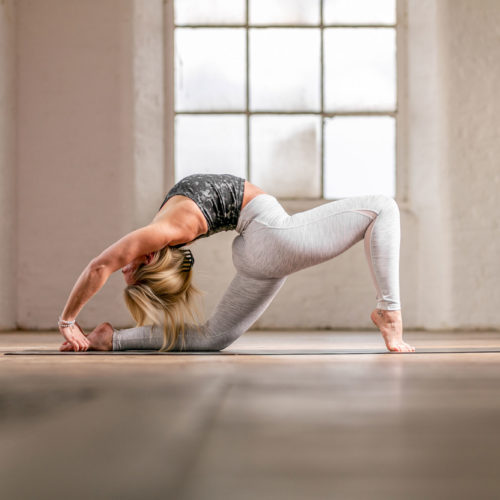 Aneta's approach to teaching yoga includes aspects of the different styles and techniques she has picked up along her yoga journey so far. She is excited, humbled and honoured by the opportunity to spread her love of yoga and generating loving-kindness.
She enjoys helping people discover the range of their abilities. In building both body and mind. Her favourite moments are in seeing people find and blend their values into their practice.

Donna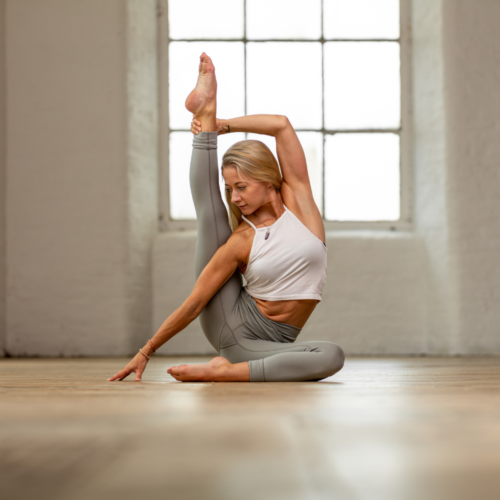 Donna trained as a dancer for many years which gave her a passion for movement and creativity. Yoga has taught her to find peace in the movement and clarity in stillness. Most of all she has learned to honour and appreciate the journey, which led her to completing her teacher training in Rishikesh, India.
Yoga has helped her to overcome many obstacles and it continues to inspire her. It is this passion that she seeks to share with others, inviting them into their own experience of this life-changing practice. Within her classes she encourages moving with expression and fluidity through a flowing vinyasa style.
Sophie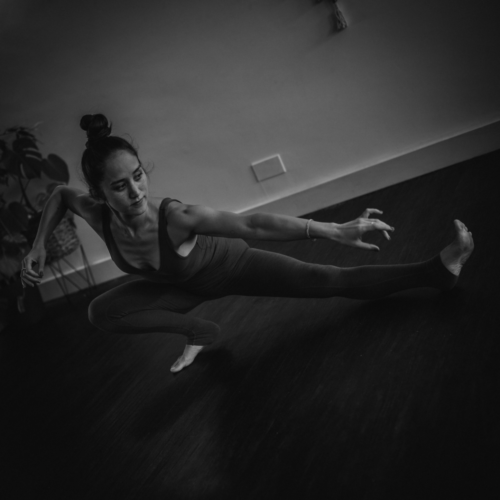 Through a love of movement and a childhood of dance Sophie found yoga, having practised many styles, Iyengar, Ashtanga, Hatha, Dharma and Hatha Raja.
After being introduced to yoga in her early twenties through an Ashtanga practise, she continued her practise with local teachers Adele Offland, Matt Ryan and Sherry Edwards.
Sophie completed first 200 hour training was a combination of Sivananda and Ashtanga with Sun Power Yoga in 2016.
Her practise led her to find the Dharma Yoga discipline and through this practise she found her teacher Andrei Ram and completed her 200 hour in Hatha Raja Yoga in 2018 and 2019.
Her own practise and studies are always continuous, under her teacher Andrei Ram. Sophie enjoys using elements of Chinese medicine and meridians into her restorative classes. Her classes are light hearted and designed to help bring a sense of balance and equanimity to your body and mind. The real practice of yoga is not how many shapes you can make on the mat but the way you move through life, the asana practice is designed to make you feel good, to keep your body healthy and you mind clear and allow you to find stillness within.
Gareth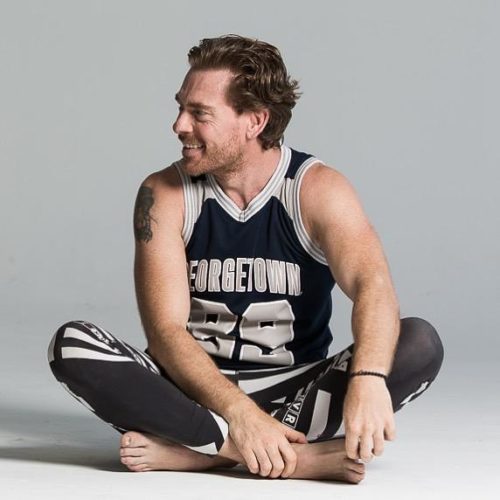 Gareth has over 20 years experience in the fitness industry. As a personal trainer and boxing enthusiast Gareth began yoga as a means to compliment his high intensity work and training. His journey has seen him train in India and he brings a unique style of strength training to his practice. From his fitness background he has a deep anatomical understanding and his classes deliver a high intensity full body work-out paired with energising pranayama.